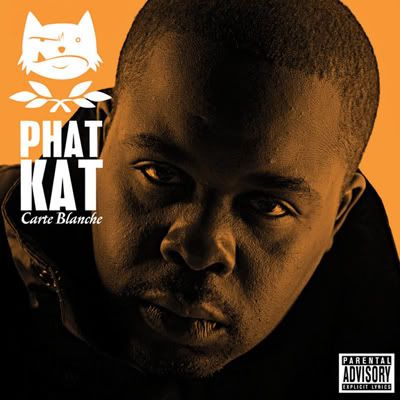 FUSICOLOGY: Tell me about the early 90's when you were a member of FIRST DOWN when you first paired with J Dilla.

PHAT KAT: It was the Golden Era and First Down was the first single signed to Pay Jay (Dilla's imprint)

FUS: You got signed to Payday in the mid 90's & released the single "Front Street" but then it got shelved..

P.K.: The single was released and then the label, under Universal, folded.

FUS: You are also known as Ronnie Cash, where does that come from?

P.K.: It's the guy you deal with in business, my real name is Ron (smiles)

FUS: Tell us about this new album on Look Records, how did you connect with this San Francisco imprint?

P.K.: Keith, the label head, got my number from Percee P (Stones Throw) around a year and a half ago when he was staying with Keith in the Bay. He originally wanted a Dilla record, and Dilla said "hook up Phat Kat and we'll see" and thus the record is out now. For the record, the last 4 tracks Dilla ever produced were these on my album.

FUS: How is your tour with Slum Village & Illa J going thus far?

P.K.: So far so good, it's a 3 week adventure and we love being on the road!

Carte Blanche is available now on Look Records | Listen & Learn Here!