Fusicology is excited to participate as a media sponsor and event host for the 6th Annual Urban Organic Festival for the 2nd year in a row! This year's line-up is superb, and we can't help but continue to believe that the 2nd wave of Motown is about to break! We've always been quite partial to the D, but there has been some super-fine stuff coming out of a plethora of people native to the Motor City over the past year or two especially, on the undercurrent tip.
Unlike other major festivals that are sometimes so big you get lost, and can't decide what to do, this Urban Organic weekend is really more an Experience, rather than a festival. Four days of pointed, choice events keep you paced, with some quality time in between to check out what we know as Detroit… the place where uber-soul music was, and is, created.
If there ever was a time to hang in the D, this weekend before the Thanksgiving holiday is it. Truly a chance to enjoy, experience, and communicate in intimate environments with some of the best and brightest in both classic and emerging soul, house, hip-hop, and everything in-between. Detroit was never a destination spot for you in the winter? It is now! Do you think all those Motown songs were written during comfy summer months? Hecks no.
Not only can you feel what Motown sounds like today, but you can also peep what emerging artist from all over the North America are up to, with over 2 dozen performing guest artists from cities such as Atlanta, Baltimore, New York, Philadelphia, Toronto, and more. This is indeed truly shaping up to be a movement… we might just change the face of popular music… we might just experience what original Motown was like… what an appropriate place for the new soul revival movement.
What began as a one-day affair in 2001 has now grown into a long weekend's worth of pure soul food… join us & enjoy!
*See foot for travel discounts and other package info.
_______________________________________________________________________________________
URBAN ORGANIC FESTIVAL 2007 SCHEDULE OF EVENTS
THURSDAY . 11.15:
"The Heavy Rhyme Experience" @ The Buzz Bar | 546 E. Larned St. | 9pm – 2am | $7 Admission | 21+
Featuring live cameos from Baatin, 5 ELA w/Mudd & Thyme, Fluent, Savalas, DJ Jose Barrito, and DJ Sicari, amd more TBA.., downstairs. Experience what Thursdays are all about @ The Buzz with Larry Fratangelo's "One Nation Under A Buzz Jam" featuring Larry, Skeeto Valdez, Pathe Jassi, Paul Randolph, Jeremy Ellis, and special guest TBA… upstairs.
FRIDAY . 11.16:
The 1st Annual "Readers' Choice SoulTracks Awards" hosted by SoulTracks.com & Jodine's Corner – ATL @ Cobo Convention Center | 1 Washington Blvd. @ Jefferson Ave. | 7pm – 11pm | $25 Advance / $30+ Door | All Ages

Awards will be given in several categories, including Breakthrough Artist of the Year, Album of the Year, Best Female Vocalist, Best Male Vocalist, and the ST Lifetime Achievement Award. For more info on nominees voted on by YOU, visit www.soultracks.com.
Live performances throughout the evening will feature some of contemporary Soul music's finest, such as Maysa, Gordon Chambers, Eric Roberson, Maya Azucena, Conya Doss, Kloud 9, and more… join co-host Jodine Dorce of Atlanta as we celebrate the best and brightest of the true souljahs, and recognize the music of those the mainstream has yet to discover.
SATURDAY . 11.17:
Suggested Brunch: Russell St. Deli – Eastern Market | 9am – 11am
"How To Make It As An Independent" Music Industry Workshop @ MOCAD [Museum of Contemporary Art – Detroit] | 11am – 12pm | $10 Admission / FREE for Artists with presentation of published CD. Hosted by Frances Jaye of NeoSoulCafe – Dallas. Panel includes industry participants:
Sabrina Underwood – Sony BMG Artist Development Coordinator/DetroitRap.com/LocalLuv.com; Frances Jaye – Neosoulcafe.com / Dallas "I Got Soul" Music Festival; Terry Bello – Soul 93.1 Cleveland / Soul Lounge/ Atlanta International Soul Summit; Chris Campbell – Author of VH-1's "History of Neosoul" / President of Detroit chapter of NABJ; Tonya Byrd – Program Director – Sirius Radio; Fiona Bloom – TheBloomEffect; Jocelyne Ninneman – Fusicology; Kevin Harewood – Edclectic Entertainment; Kelly "K-Fresh" Frazier – RenSoul.com, and two surprise guests TBA.
Urban Organic Industry Film Series @ MOCAD | 12pm – 5pm | $10 per film / $20 for all 3.
"There's No Such Thing As Neo-Soul" –> 12:00pm
"High Tech Soul" –> 1:30pm
"Before The Music Dies…" –> 3:00pm
"Everybody Loves The Sunshine" – Premiere Urban Organic Experience Concert wsg ROY AYERS @ MOCAD | 2234 Woodward Ave. | 8pm – 12am | $20 Advance / $25 – $35 Door / $50 VIP | All Ages
Hosted by Amp Fiddler. Live jam also featuring: Anthony David, Alison "Diva Blue" Crockett, Monica Blaire, Melissa Young, Jon Bibbs, John Arnold, Sean Blackman, Suai, Cel, Kloud Nine, more… Doors 7pm.
"Hip-House… Connect.the.Dots" Official Urban Organic Roy Ayers Afterparty @ JoHanson-Charles Gallery | 1345 Division St. – Eastern Market – Off Russell St. | 10pm – 5am? | $10 Admission | 21+ | Hosted by Fusicology.com.
*Featuring DJs Kai Alce, Waajeed, Sean Sax.
*Refreshments served.
SUNDAY . 11.18:
Networking Brunch @ Lola's – Harmonie Park | No Cover | 10am – 3pm | Bottomless Mimosas | 18+
With music by DJs Korie & Drake Phifer.
"The Final Buzzooka & Official Farewell Party for AYRO" @ The Buzz Bar | 546 E. Larned St. | 9pm – 2am | $7 Admission | 21+ |
*Featuring Alison "Diva Blue" Crockett & Jon Bibbs with live soul band upstairs, Jeremy "AYRO" Ellis live "freestyle" set with DJ Mike "Agent X" Clark downstairs. Say goodbye to the UO Fest '07, as well as the D's legendary freestylist, MPC-pokin mad scientist, Ayro, as he moves to LA!
_______________________________________________________________________________________
2007 PERFORMER ROSTER
Little needs to be said for Roy Ayers. He has influenced quite possibly more people than most musicians, and all the while the master of a rare instrument… the vibrophone. Perhaps that is just it… he is the master of the vibes, as well as several other instruments, a great producer indeed. In a city full of influential, though often unknown, musicians and producers, Detroit welcomes the master of the vibes to play in an intimate jam session with some of today's emerging raw soul artists – a rare opportunity to experience the grandeur of this master face-to-face.
Amp Fiddler is hands-down a Detroit hero. Humble and truly talented, this funk genius has recorded and toured with the likes of George Clinton & Parliament Funkadelic, as well as several other outstanding outfits, including his own ensemble with other powerhouses such as Paul Randolph, John Arnold, Medicine Man, and others. Amp has trailblazed the path between the soul-funk genre and contemporary dance music a la house. He has mentored other leaders like the late J Dilla. GhettoFly or Butterfly? You decide. He is the perfect host to bring so many inspiring artists from several generations together to celebrate soul music in the home of Motown.
Maysa is one of those soul artists that permeates all generations and all sub-genres. Born & raised in Baltimore, she was inspired by Melba Moore to become a singer, and upon meeting Stevie Wonder while in college, took off performing with Stevie's Wonderlove and on the Jungle Fever soundtrack. The early '90s would then find Maysa moving to the UK to join the hot group, Incognito, with whom she still collaborates occasionally today. She has been releasing solo music steadily since 1995, including 2007's "Feel the Fire." Bees & Things & Flowers, indeed…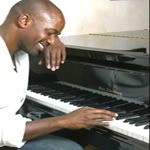 Residing now in Brooklyn, NY, this artist joins us again in Detroit to accept yet another award. Gordon Chambers is principally known as a songwriter. Over the past dozen years the Jamaican born Chambers has penned tunes for a virtual Who's Who of modern urban adult contemporary singers, including Whitney Houston, Heather Headley, Gladys Knight, Gerald LeVert and Phyllis Hyman. He also earned a songwriting Grammy Award in 1995 for Anita Baker's "I Apologize." Recently he wrote the smash hit "Gotta Go Solo" for Patti LaBelle and Ron Isley and gave the Isleys a huge hit in 2006 with "Just Came Here to Chill."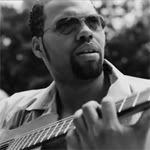 ERRO aka Eric Roberson is a New Jersey-born leader in today's soul music community. He is more than a talented singer, songwriter, and musician. He is a socio-political activist, constantly encouraging aspiring artists to take the leap. Producing solo work since 1994, a Warner Bros. signee, Roberson has worked closely with Philly artists such as Jill Scott, Musiq Soulchild, and Jazzy Jeff. Recent work includes his acclaimed album "Left" as well as house dance remixes with producers such as DJ Spinna. His natural, unpretentious presence is his signature.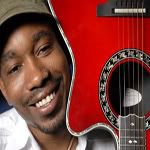 Hailing from Atlanta, Anthony David's music is a voice of the people. With soul savvy, he speaks for you… and you sister, and brother , and friend, and neighbor. David addresses relevant issues, and life in general. As a songwriter, David is not playing. As a vocalist, David simply has one of those tones that ropes you in with its somehow familiar, friendly sound. This past year's album, "The Red Clay Chronicles" enjoyed much critical acclaim as a solid body of work with no fluff, no filler. Listen…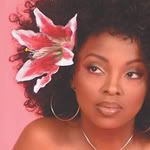 Cleveland alumni Conya Doss has been around a minute, traveling both stateside and overseas to perform for demanding audiences, but perhaps she describes her sound & where she's coming from best herself:"…to me soul music is nothing new – like Donnie Hathaway, Angela Winbush and so forth, it's just modernized. I grew up on every form of music from Bonnie Raitt and Steely Dan to Stevie Wonder and Chaka Khan. It's hard to categorize me into one genre of music because it narrows your audience and I learned from them all. It's just good music — and that's the way I see it."
Nicknamed "Diva Blue" by Philly producer & friend, King Britt, who discovered her while she was attending Temple U for music, DC-native Alison Crockett has steadily worked her way through the DC & Philly scenes and finally into NYC, where she now lives, to attend the Manhattan School of Music. After recording a smash hit for Britt's Sylk 130 series, touring with King, and later joining the UK group Us3 for a healthy round, this Diva has managed to release 2 EP's and 1 LP on her own, not to mention captivated many a crowd from the stage with her trademark velvety voice.
New York-based singer/songwriter Maya Azucena is a hot topic right now among the musically forward & critical. She is a firm believer in music as a tool for social change, and brings a multi-cultural flavor to her breed of hip-hop-soul-world music, which draws other established artists to ask for her collaboration. She has produced with several dance music remixers, as well as world-pop icons such as Stephen Marley, most recently for his new "Mind Control" LP. Both Maya's solo releases, "Maya Who?" & "Junkyard Jewel" simply tell her story in many textures.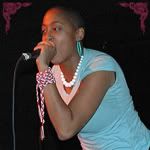 Monica Blaire is what's next. Period. With roots deeply seated in every aspect of Detroit's music culture, this girl can work it. Singing and performing since she was a child, Blaire has been schooled in formal dance training in both hip-hop & African dance with some of the city's masters, frequented the local freestyle MC circuit for years, fronted the all-female funk-rock band, Lola Valley, and recently cut her 1st full-length solo album with production team, Silent Riot. She spent the past year opening shows for artists such as Jill Scott, Erykah Badu, Kelis, and others. Blaire is presently working on her next project with the lauded Waajeed & the Bling47 crew.
Described as subtle, sophisticated, and endearing, South Carolina-bred songstress Melissa Young brings that warm southern settle to her brand of soul-funk-R&B that has brought her to Atlanta, where she is making her place among the sea of breaking soul artists now thriving in ATL. Having been singing in her own girl groups since 13, Young made her break singing back-up for Ky-Mani Marley, and recently completed her first LP, "Just Up The Road," on SugaShack Records, from which the 1st single, "Mad At Myself," is gaining much speed. One to watch for sure.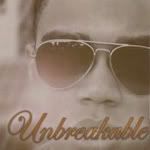 Jon Bibbs is one of those classic gems seasoned in a Virginia Baptist church, where his mother was a pastor. She saw his prodigy early on and invested in his formal musical education, soon producing an elegantly solid singer, songwriter, and pianist. Now working on his 4th CD since 1999, Bibbs continues to remain true to his tradition and works on staff at a leading Baptist church in his hometown teaching music, even at the young age of 24. Although, the tour bus may be calling soon, as his music has been attracting rising demand in Europe and stateside.
Suai's music and stage presence emanates exactly what her name does – smooth swank. This Motown girl – literally, barely old enough to drink, is a glimmer of hope that Universal/Motown will once again look back to its roots in the Motor City for new rising talent, as recently-signed Suai is currently recording her debut album for Motown due out in 2008. This multi-instrumentalist, a Cranbrook grad, has been composing music since 13, and is now blooming into the full-fledge diva that we believe she soon will be. The next Alicia Keys? Catch her while you can!
This Nashville duo represents the simple foundation of soul music… that we still believe in love. Kloud 9 may be on just that, cloud 9, but they're doing something right. Opening for classics such as the Isley Brothers, The Whispers, and Maze, they are most definitely "Yearning 2 Love"… and earning nominations for this year's 1st Annual SoulTracks Music Awards in Detroit, where they are also slated to perform. Already a hit overseas, twin brothers Kelvis & Kendall Duffle make music for the "grown & sexy" that they are finally elated to have appreciated in their own nation.
Cel joins the ranks as yet another Motown baby emerges from the rough, this time blending with ease her R&B / soul influences and the innovative hip-hop surrounding her formative years, gleaning her chops in the college scene while attending Michigan State University, where she hosted her own radio show "The Planet." Cel's radio work landed her a break performing with the late fellow-Detroiter, Aaliyah, for a NYCHot97 gig in Jamaica as openers for B.I.G.ee, Ed Lover & Dr. Dre. Soon she found herself opening for renowned artists such as OutKast, New Edition, Dwele, Slum Village, Obie Trice, Penny Wells, and more.
Who better to set the rhythm for all of these great vocalists than one of Detroit's most highly-regarded drummers and percussionists that the unsung hero Larry Fratangelo? Someone's gotta set the pace… drive the music forward, and the UO Fest is proud to have this musical elder a part of this benchmark event series. Larry has served his time with George Clinton's Parliament Funkadelic crew, as well as several other solid groups, now leading the weekly jam session at downtown Detroit's Buzz Bar every Thursday night where you can catch legends at work.
Jeremy Ellis, better known as AYRO to close friends & neighbors, is one of modern soul-funk music's young geniuses. Bred from a formal musician family just east of Detroit, Ellis soon became the black sheep of the bunch, veering toward the urban funk and soul of '90s Detroit, and soon moved into the infamous Woodbridge neighborhood where he would create his own brand of live "freestyle" MPC & keys madness that would take large part in influencing the new generation of both dance music and soul-funk-jazz fusions. His live shows are the most danceable sets you've ever experienced, and 11.18's will be his last in the D for a while. Get into it.
An animal on the drum kit, Skeeto Valdez joins Fratangelo as one of Detroit's most loved percussionists… the drummer-on-call of choice for any respected musician or producer finding themself in Motown without a rhythm section. Skeeto has toured with the group King Konga, among other successful bands to play festivals such as Woodstock. He spent the first 5 years of this century working with Phish alumni Trey Anastasio's new project, 70 Volt Parade, and currently serves as lead drummer for Detroit staple funk-rock outfit, The Brothers Groove.
John Arnold sits side-saddle with Jeremy Ellis – his partner-in-crime – as one of the funkiest white boys out here in music today. Arnold's true talent surfaces in his unique versatility as world-jazz-funk guitarist, MPC freestyle producer, and DJ all rolled into one sweet Detroit dude. Also a resident of the fertile Woodbridge 'hood, John plays rolls as 1/2 the sophisticated world music duo, Blackman & Arnold, one of techno legend Derrick May's hired guns, live "freestylist" with Ayro, and most recently, one of the hippest DJs. He has toured & recorded with greats like Amp Fiddler & JazzHead, and is presently working on a project for icon Carl Craig.
A sultry secret is kept in this Armenian Detroiter named Sean Blackman, who is known to slink in and out of a joint often unnoticed, yet has caused many a lady to swoon at many an intimate live world-jazz set with dueling guitar partner, John Arnold, as "Blackman & Arnold." Sean's passionate vibe penetrates even the most skeptical patron, and it would be a mistake to not include this gem in a soul music weekend. Melding traditional world rhythm with touches of pure human soul and flourishes of improvisational jazz, Blackman should certainly be in your CD collection already.
Kai Alce remains somewhat of an unsung hero in the history of house and soulful dance music, never having assumed any kind of airs or bloated ego. Raised in an interesting combination of St. Croix -West Indies, New York City, and Detroit, Kai found music to be his universal language of choice. During the 1980s and early 1990s, he participated on staff at the pioneering Music Institute Detroit house & techno club and studio with Derrick May, Alton Miller, and Chez Damier. Kai's next move would be to Atlanta to attend Morehouse College, and has since stayed, becoming one of ATL's top three favorite DJs, and intermittantly touring the world.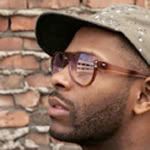 If we had to pick a top 10 Detroit artists in demand and on the rise, Waajeed would be non-negotiable on our all-star team. Originally a CCS visual arts student, Waajeed is leading tomorrow's immanent pop music revolution with his quick-witted hybrid projects spanning hip-hop, jazz, soul-funk, house, and afrobeat. He got his start producing for the hit hometown hip-hop group, Slum Village, with friend & colleague, the late J Dilla, and the rest of the Detroit crew. Waajeed next moved on to form the innovative outfit with another friend Saadiq which became the much talked-about Platinum Pied Pipers. He stays true to his mission to expose as many of Motown's contemporary artists as possible through his label, Bling47, from his new home in Brooklyn.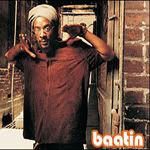 The mad mic athlete known as Baatin will make a rare appearance in an intimate setting during this year's UO Fest "Heavy Rhyme Experience" as one of the highlights of this already amazing line-up. Baatin was (and is) that crucial sound that makes Slum Village what it is… the humble glue that holds the versatile MC stylings of SV's T3 and Elzhi together to form what you know as a "Detroit Deli." His heavy stream-of-consciousness lyrics will have you needing more and wondering where in the world he came from. Lookout for a possible solo project in the near future, as well as a collaboration with the Motor City's 5 ELA.
Once upon a time there were 5 Elementz. These elementz included raw Detroit MCs Mudd Dogg, Thymezilla, and the late D12 hip-hop feature, Proof, among others. These elementz collided on the regular at the legendary Detroit Hip Hop Shop during the 1990s, curated by Maurice Malone, and frequented by newbie cameo, Eminem. They laced lyrics over beats by neighborhood producers like J Dilla, and after disbanding for a few years and losing a few elementz such as the late Proof, have reconvened as 5 ELA. Their new work involves guest spots from MCs such as Slum Village's Baatin and T3, as well as production from rising beatmaker, Black Milk.
DJ Sicari is a hip-hop-soul trooper. He has been around since the inception of Detroit's Hip Hop Shop – a time when Eminem was known as Marshall Mathers – yet you would never know he has such clout, due to his profound modesty and dedication to the mission of music. Re-emerging over the past 2 years to hold 2 of Detroit's most successful residencies at night, Sicari stays grounded during the day as a teacher at southwest Detroit's alternative high school for expelled or dropped-out youth, The Urban Academy. He is also currently serving as tour DJ for both 5 ELA and Monica Blaire.
It would never be appropriate to host a Detroit music gathering without The Ambassador, DJ Mike "Agent X" Clark, so Urban Organic will send you off with a fond farewell on 11.18 with a solid soul-funk-house set chock-full of rare groove coupled with a special going-away freestylist showcase from the mad scientist himself, Ayro. You just can't go wrong with Clark, the quintessential Detroiter – a DJ bred on the 7 Mile funk of 1970s Motown, and the quest to make you move – for hours. Clark is one of the few that can say they were an integral part of the creation of what we define as Detroit techno vs. Detroit house today – BeatDown.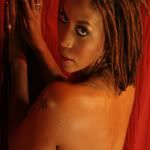 Korie is most certainly the 1st Lady of Detroit's BeatDownSounds. Her serious involvement in the city's soulful dance music scene began with her panache for a quality party as she hosted some of Detroit's heralded underground joints such as "Better Days," where sought-after jocks like Kenny Dixon Jr., Theo Parrish, Alton Miller, and Scott Grooves spun. She has also proved a worthy vocalist for resident trailblazers such as K-Hand. Over the past few years though, she has joined Mike Clark, Norm Talley, & Delano Smith's DJ crew, and more recently has some of her first production work underway, slated for release in 2008. Korie is excited this year about the launch of her new 5-piece DJ collective, GypsyPeople, and related imprint, GypsyPeopleMusic, who's first featured artist will be the notorious & talented local vocalist, Sky Covington.
DJ Sean Sax is yet another name not presently in your household roladex, most likely. Yet, it should be. Sax began his DJ career while attending York U in Toronto by hosting the most talked-about college house parties, and soon landing a spot as radio host / programmer for Toronto's FLOW93.5 & Buffalo's WBLK93.7. Yet, with the disappointing turn of commercial radio, Sean has chosen to use Internet radio as his method of choice, presently hosting his "Solar Radio" show. He as shared the decks with legends such as Pete Rock, DJ Premier, & Jam Master Jay, and currently spins as resident for Toronto's Soul On Ice series.
___________________________________________________________________________
Detroit Urban Organic Festival announces travel discounts for out-of-town UO Fest-goers!
*All discounts apply to travel / accommodations on the following dates: Tuesday, November 13 – Tuesday, November 20* *Reservations must be made via phone*
–> Northwest Airlines is offering 10% off your airfare one-way or round trip to Detroit Metro. CODE: NMC25.
–> AmTrak Railways is offering 10% off any class train ticket on-way or round-trip to Detroit (Baltimore St. Station, across from St. Regis Hotel). CODE: X70Q-925.

–> Hotel St. Regis – New Center, Detroit is offering $99/night room rate (50% off!) + other discount options. CODE: Urban Organic Festival.
(The St. Regis Hotel is conveniently located 1 block from the Baltimore St. AmTrak train station, and on the corner of Woodward Avenue – the main thoroughfare of most of the UO Fest events. The St. Regis also sits next to and within the primary neighborhood where most of the legendary Motown artists lived and recorded, just a few block from both the Motown Museum & the Submerge / UR Records studio.)
–> The Hilton Garden Inn – Harmonie Park, Detroit is also offering discounts for those making reservations for the Urban Organic Festival. Also located near all event venues.
____________________________________________________________________________
UO Festival Weekend Ticket Packages
Day-Of Tickets : $125 – $150+ for all shows and forums total.
Advance Ticket Packages : $90 – $115 for all shows and forums total.
*Inquire with [email protected] for more details.
____________________________________________________________________________
*Press Inquiries, please contact Talitha Johnson:  [email protected]
*All other inquiries, please contact:  [email protected]
http://www.urban-organic.net
*Compiled & Written by Jocelyne Ninneman for Fusicology.