Soulful Deep House & Nu Jazz Musician / Producer Malik Alstonon his new LP, "This Music Is Life"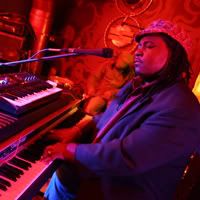 FUSICOLOGY:
You are a Detroiter, do you feel this album reflects life in Detroit right now? Or is this "Life" about something else?
MALIK ALSTON:
I feel that this album captures me as a producer and artist reflecting on life experiences in Detroit. The journey is spiritual, enlightening and explosive.
FUS:
Many have said that there is something for everyone on this project… how did that come about?
MA:
Staying true to my artistic integrity, respecting the viewpoints of other people and their beliefs inspired me to write and produce a project that was unselfish. I strive to write classics – songs that can touch the hearts of all people.
FUS:
Do you have plans to turn this project into a recurring live set?
MA:
Every opportunity that I get, I love playing and taking people on a journey. It will be great to do the project as a live set all over the world.
FUS:
If you had to pick one track that you think will
be the most DJ-friendly, which one would it be?
MA:
All of them are DJ friendly, it just depends on the DJ. But one of my favorites is Badeya.
FUS:
The album came out this past Tuesday 7/14 – in what formats, and where?
MA:
The is CD format, digital download and vinyl (selected cuts). Dusty Groove, CD Baby, Tower Records Japan, Disk Union; local record stores like Record Time, Submerge, Vibes New & Rare Music, Spectacles, Flo, Pure Detroit and large retailers near you will carry the project plus iTunes and Amazon (coming soon).
Interviewed by
Jocelyne Ninneman
for
Fusicology.com