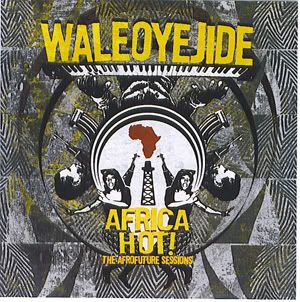 Nigerian-born producer and vocalist Wale Oyejide lets you know just what to expect from his new album, "Africahot! The Afrofuture Sessions" (Shaman Work). Oyejide has already experimented with instrumental Hip-Hop and afro-beat on his first two albums, and his latest effort attempts to combine both genres along with the occasional brokenbeat groove.
The album's best feature is derived from Oyejide's ability to transcend genres and emotions. All these various influences and sounds, the album never feels scattered, as Oyejide's beats and vocals tie everything together with an unmistakably African vibe that never ventures into world music cheese. If Africahot! truly does represent the future of afrobeat, then that's a great sign.
A voyage of Afrobeat, Hip-Hop and Broken Beat Futuresound.
Free Download
Full Album
AllHipHop.com review