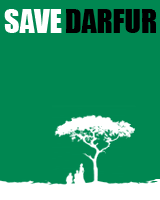 Waxploitation announced on Tuesday 1.16 it launched it's 3rd annual Charity Auction for Sudan with 100% the proceeds going to several dedicated non-profits including Human Rights Watch (hrw.org) and the Save Darfur Coalition.

The auction, being held in conjunction with eBay, will be active at ebay.com/darfur3

Items for the auction include from Coldplay, System of a Down, Gorillaz, Evanescence, Talib Kweli, REM, Gnarls Barkley, 2Pac, Kanye West, Rihanna, Common, Peaches, Mark Farina, The Roots and others.

According to the Save Darfur Coalition, "Darfur has been embroiled in a deadly conflict for over three years. At least 400,000 people have been killed; more than 2 million innocent civilians have been forced to flee their homes and now live in displaced-persons camps in Sudan or in refugee camps in neighboring Chad; and more than 3.5 million men, women, and children are completely reliant on international aid for survival. Not since the Rwandan genocide of 1994 has the world seen such a calculated campaign of displacement, starvation, rape, and mass slaughter."

Save Darfur Coalition is a non-profit advocacy group dedicated to ending the genocide in Darfur. It is a coalition of over 160 faith-based, humanitarian, and human rights organizations designed to raise public awareness and to mobilize an effective united response to the atrocities that threaten the lives of some two million people in Darfur.