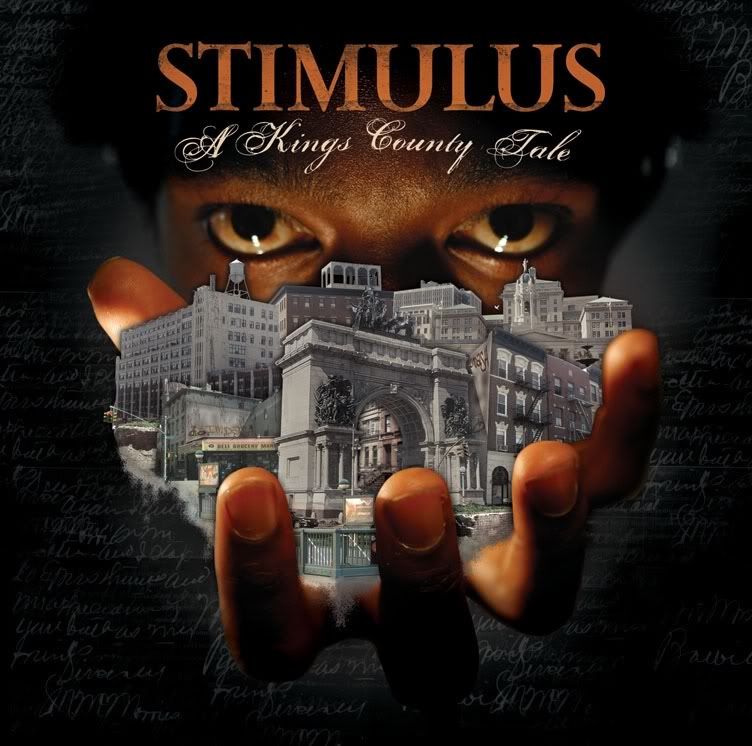 Known to some as NYC's "best kept secret", Stimulus' latest effort sees him taking a break from the well known 'funk-hop, New York based "The Real Live Show", moving in the direction of his solo musical voice, the journey has lead Stimulus' down a two year road in making his debut artist album, "A Kings County Tale", on Sugarwater Recordings/Hitnodic Entertainment.
Exclusively distributed through Fontana/Universal, Stimulus builds a remarkably complete musical picture, encompassing his myriad of influences, self described as "an expression and exploration of diverse experiences".
The album features special guest appearances from Steele (Smiff-N-Wessun, The Boot Camp Clique), Spagga (Proyecto Uno), Maya Azucena, Natty Bless, Kae Hoc and Cali Bud.
Visit Stimulus' Myspace
Link to iTunes