The Seshen offer up third LP 'CYAN'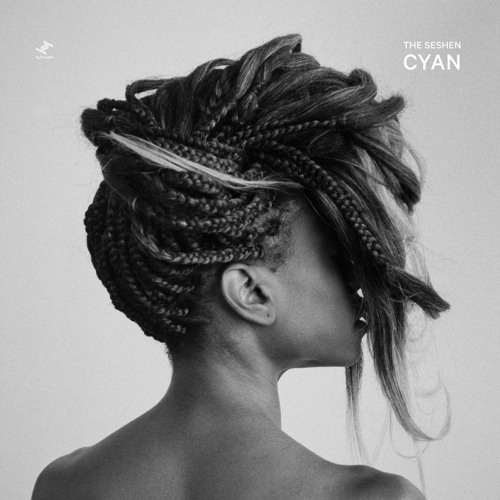 'CYAN' is the third full length LP from San Francisco Bay Area-based band The Seshen. Taking its name from a color that is both strong and soft, the LP unravels the progression that has been made since 2016's 'Flames and Figures', both asa band and as individuals; "Since 'Flames and Figures,' a lot has been taking place both internally and externally ." Lyricist and vocalist Lalin St. Juste recollects, "we were on tour for the last album during the 2016 US election. There was an intense heaviness, a familiar one, one that extends generations and it just sunk in even further."
The battle to overcome this heaviness, felt as a result of political and social issues and through Lalin's own experiences with combating depression, fuels 'CYAN'. "I was at the edge of myself," she confesses. "This album is about pulling back the layers of who I am in order to push through sadness and grab onto what's underneath." From the opening lines of the LP on "Take It All Away," these ideas are displayed – "I think it's been too long that I've been your puppet / Cut these strings, I don't want any of it," she sings. Led by exposed yet bold musical endeavours from bassist/producer Akiyoshi Ehara, the album sees The Seshen delve into uncharted eclectic realms; "I think that there's a lot more rawness on this record," Aki muses.
Anchored by Lalin's sly, silvery vocals (which draw frequent comparisons to Erykah Badu) and cerebral yet playful rhythms from producer-bassist Aki, The Seshen's music pulls from a deep well of electronic influences, R&B, and indie rock. Drummer Chris Thalmann, keyboard/synth player Mahesh Rao, percussionist Mirza Kopelman and sequencer Kumar Butler make the music three- dimensional, blending live and digital instrumentation for a mercurial, transportive sound. Since 2012, the Seshen's live show has earned them critical acclaim and a dedicated fanbase on multiple continents, as they've shared stages with the likes of Hiatus Kaiyote, Petite Noir, tUnE-yArDs, and Thundercat.
Beyond inspiring their audience, 'CYAN' offers a helping hand to guide people towards channelling this same energy. Having found power in themselves, "Still Dreaming" sees The Seshen bask in the value of this strength and sharing the value of their finding. Lalin explains, "I imagine reaching my hand out to someone, seeing how they are stuck in their reality and busting them out into another space of make believe. It makes me remember a lot is possible." With its stacked harmonies, fun instrumental breakdown and nod to 80s electro funk, "Still Dreaming" is a track to dance to. Building tension only for therapeutic release, the listener is left with a sense of hope; a vital and unforgettable ingredient both on this intelligent release and in these uncertain times.
Facebook | Twitter | Instagram
THE SESHEN LIVE DATES