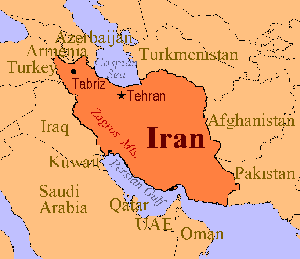 New diplomatic horizons in the Middle East are being tested (and watched) by all sides. Iran has simultaneously offered to host a three-way summit together with those of Iraq and Syria. Iraqi President, Jalal Talabani, is expected to attend the talks in Tehran. It is not known if the Syrian President, Bashar al-Assad will sit in. Iranian President Talabani's spokesman said that Mr Talabani would meet the Syrian president another time. Iraq might see these talks as signal that their neighbors and theworld forum are beginning to believe that the new Iraq is here to stay. Iraq must also see this as a possible relief of security problems, hoping that Syria will stop their nationals from crossing the border and joining forces with the Iraqi insurgents.

For Syria, the move may mean a possible easing of that country's difficult relations with the United States, although the move might present the Bush administration with some difficulties. While peace in the region is said to be the ultimate aim for all, the US may be reluctant to get too close to two countries whose policies it so strongly opposes.
Meanwhile, there is more discussion in Washington about the next US military moves in Iraq. The Pentagon is reported to have put forward three options, known as "Go Big, Go Long and Go Home".

"Go Big" would see an additional 20,000 US troops sent to reinforce the 140,000 already there. This would be a short-term measure to get on top of a critical security situation.

"Go Long" would stress the build-up of Iraqi troops with US help.

"Go Home" envisages a timetable for withdrawal.

Both diplomacy and military tactics are on the move.